Ramsey Lewis of jazz groove lore.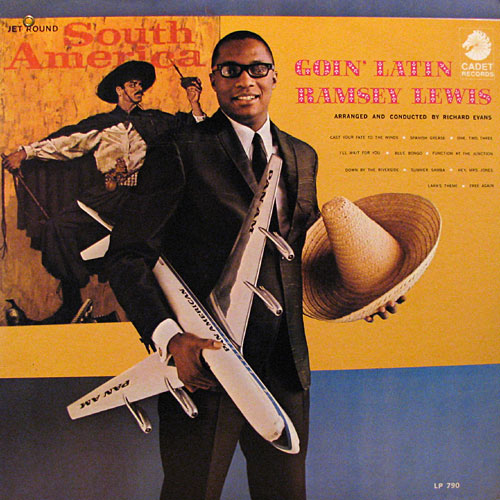 Watch him swing across South America:
One, Two, Three
- Ramsey Lewis,
Goin' Latin
(1966)
Fourteen years later watch him throw smooth jazz for a funky ride:
Tondelayo
- Ramsey Lewis,
Routes
(1980)
I love musicians like this that I can rely on, and particularly those that I can rely on over the years (say between '65 and '83). I've posted these tracks not because I think they are his best. My personal Ramsey is the epic funk fusion of
Sun Goddess
and
Funky Serenity
. Despite that, I've thoroughly dug most all else that I've scooped of his. And these are just two supporting arguments in my five paragraph essay on getting down with RL.